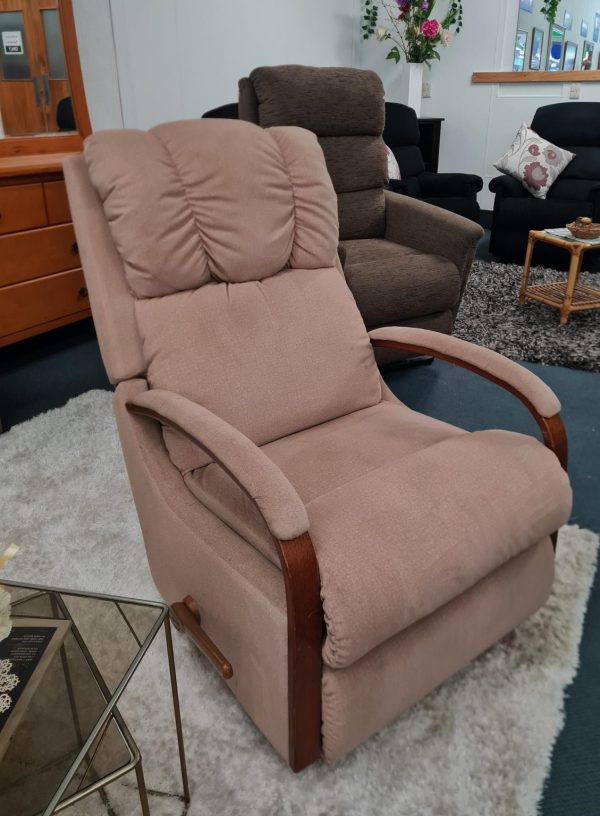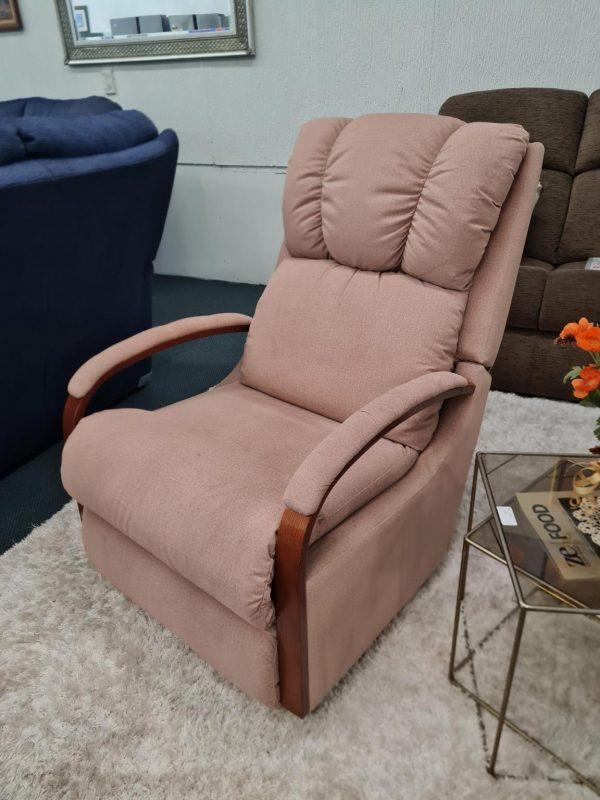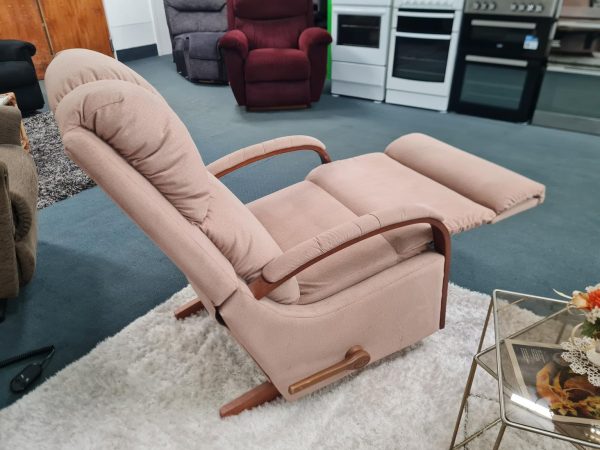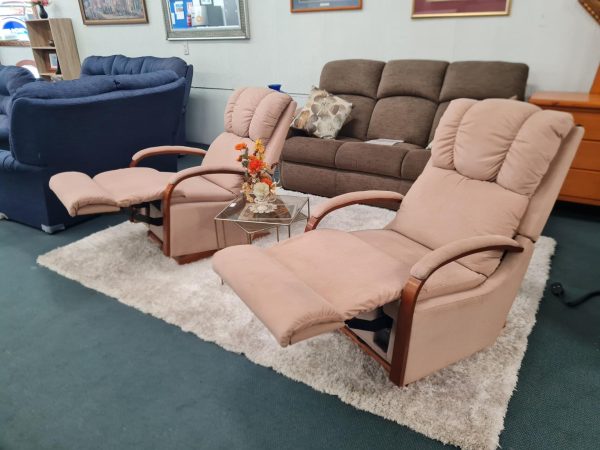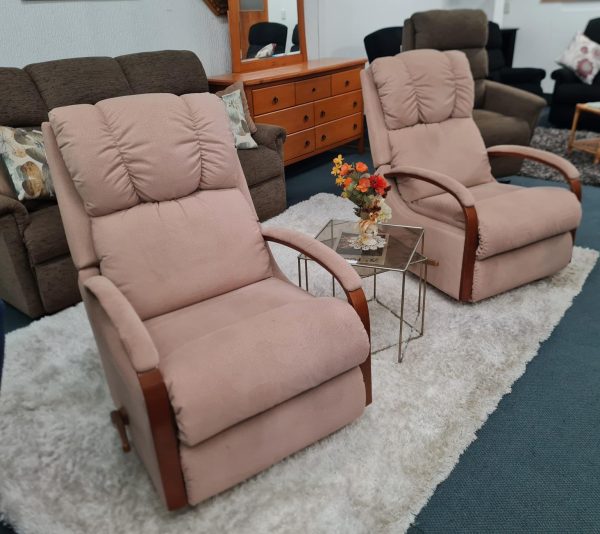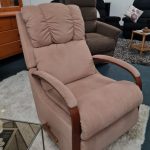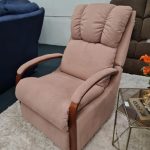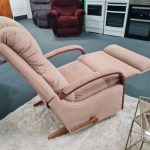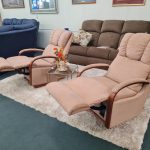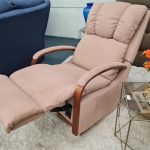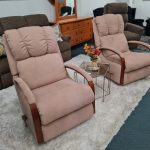 La-Z-Boy 'Harbor Town' Fabric Rocker Recliner
or 6 weekly interest-free payments from $124.83 with
what's this?
Description
RRP $1,999.00 per recliner
This authentic recliner was traded in and is in very tidy condition.
Price is for 1 recliner. Only 1 of these available now.
These are the most comfortable chairs, the backs can be reclined to any angle without the footrests opened. Amazing head support! Can purchase rocker stoppers for less than $20 if required.
Dimensions (cm): 70W X 96D X 98H
This recliner in fabric retails new for $1,999.00 from La-Z-Boy!
You can't beat genuine La-Z-Boy quality
-Independent back recline – recline with or without the use of the footrest
-Full body lumbar support in all 16 natural reclining comfort positions
-Secure 3 position varying height locking footrest for safety and support
-Locking, removable backs for easy transport
Come on in and have a look, you will not be disappointed! Find us on Pukuatua St, Rotorua.
Delivery is available for the North Island!
Payment/15% Deposit must be made on the date of purchase unless otherwise agreed with Shop Zone staff.
Lay-by and Finance options available.
We also accept Qcard / Farmers card.