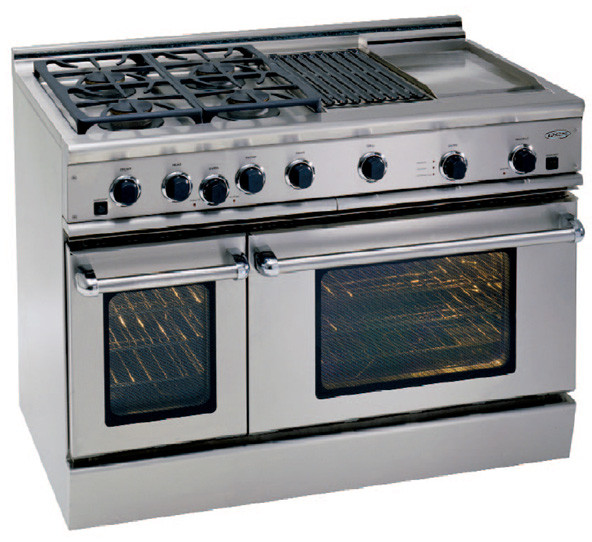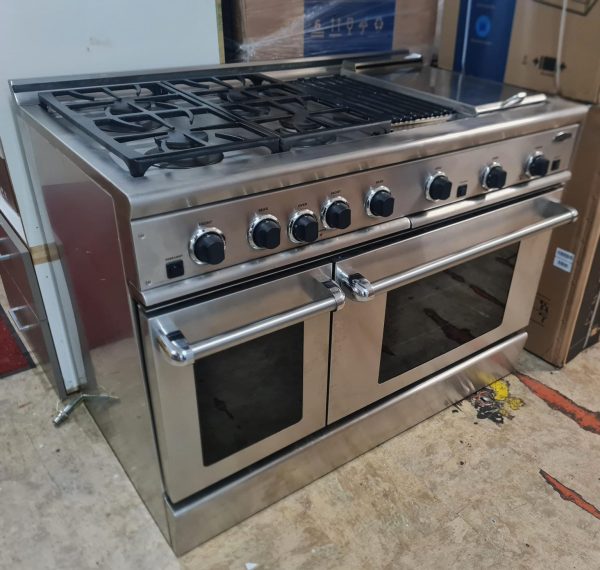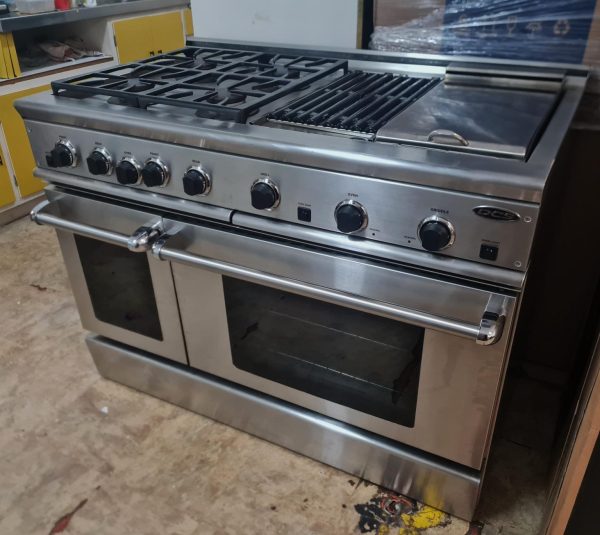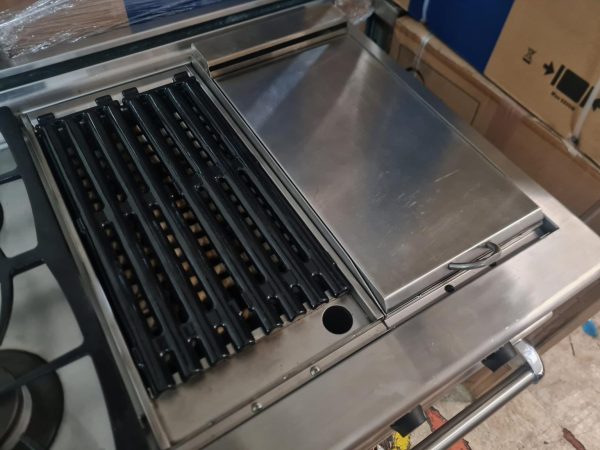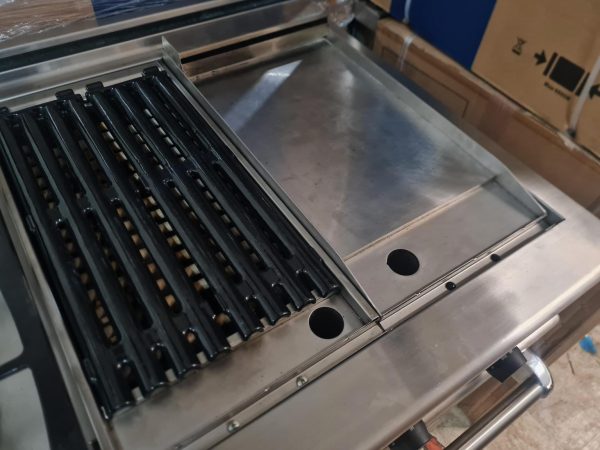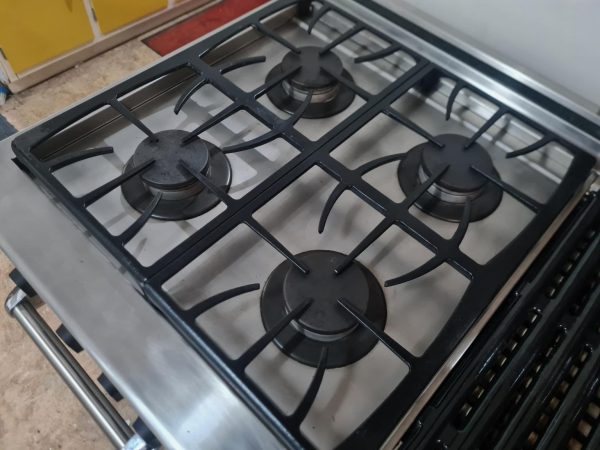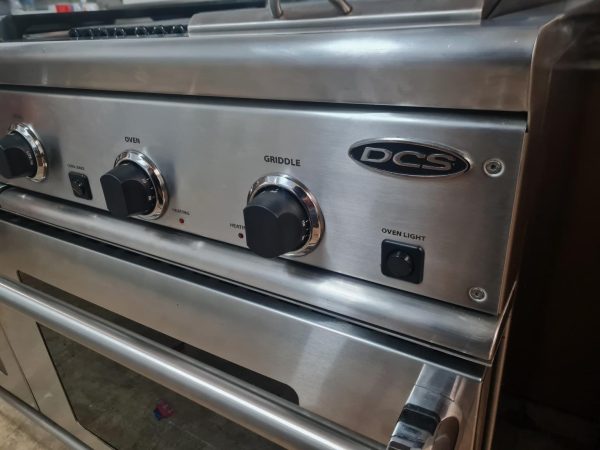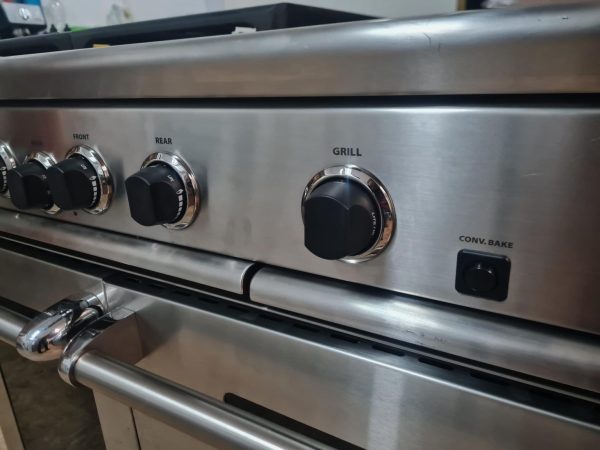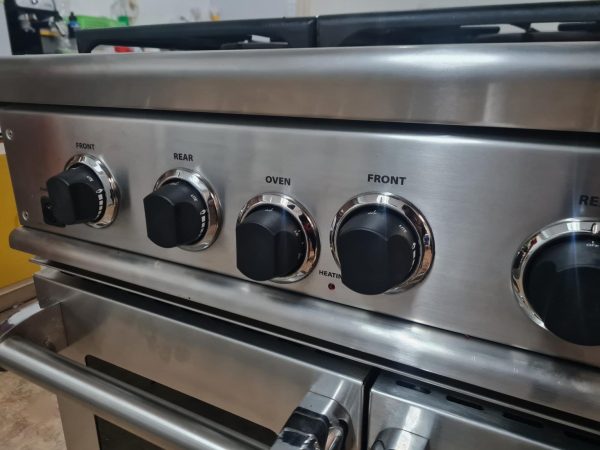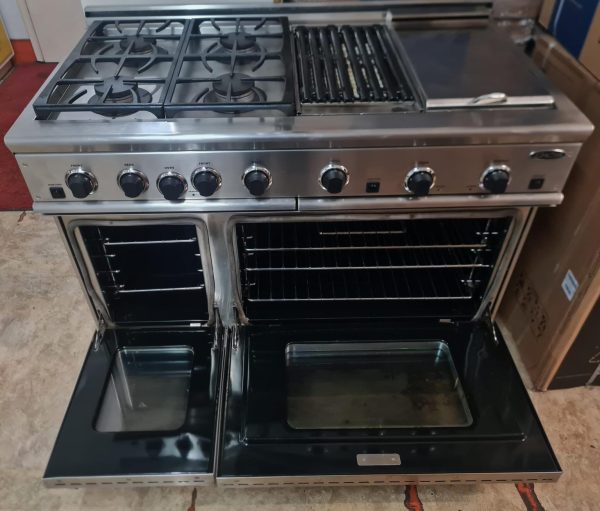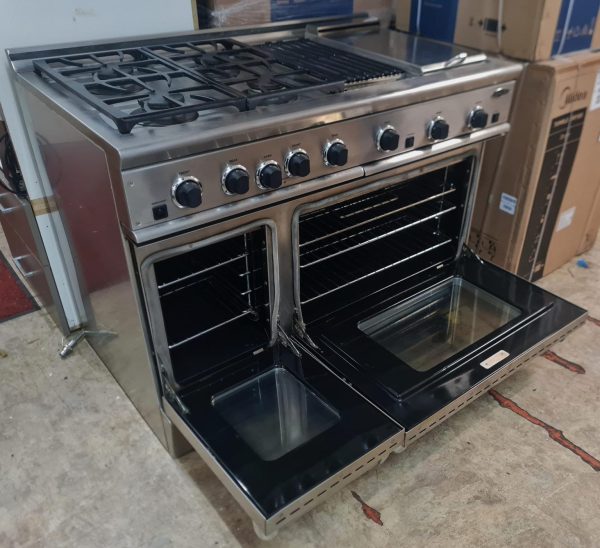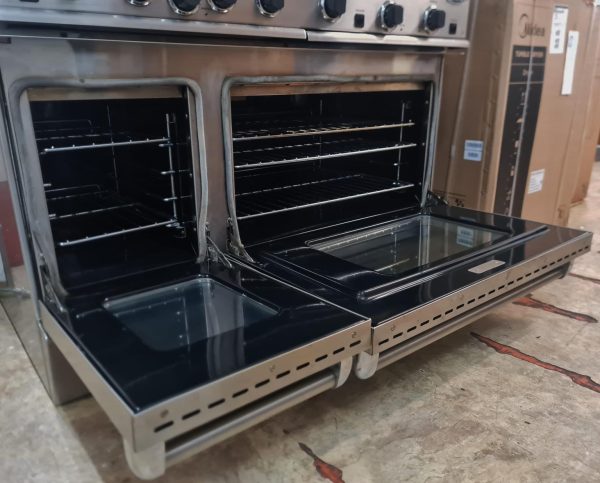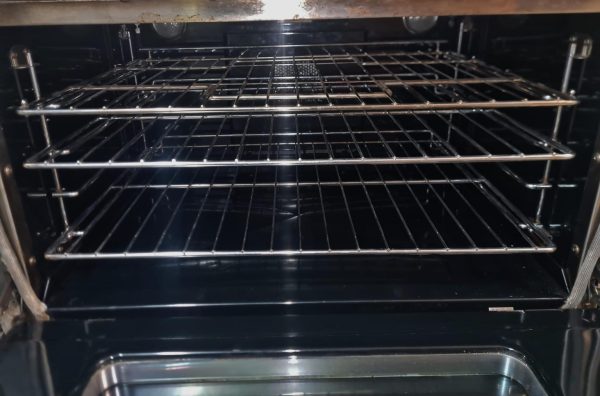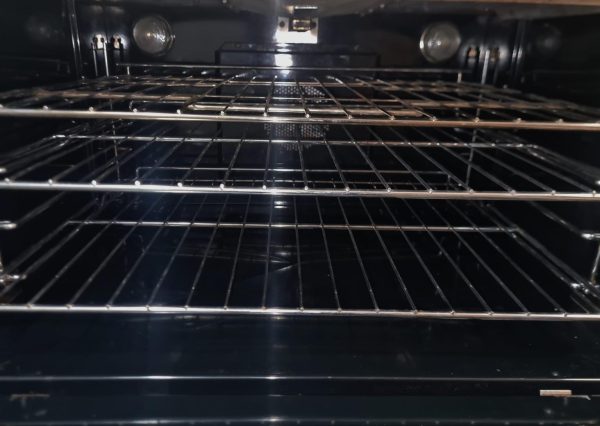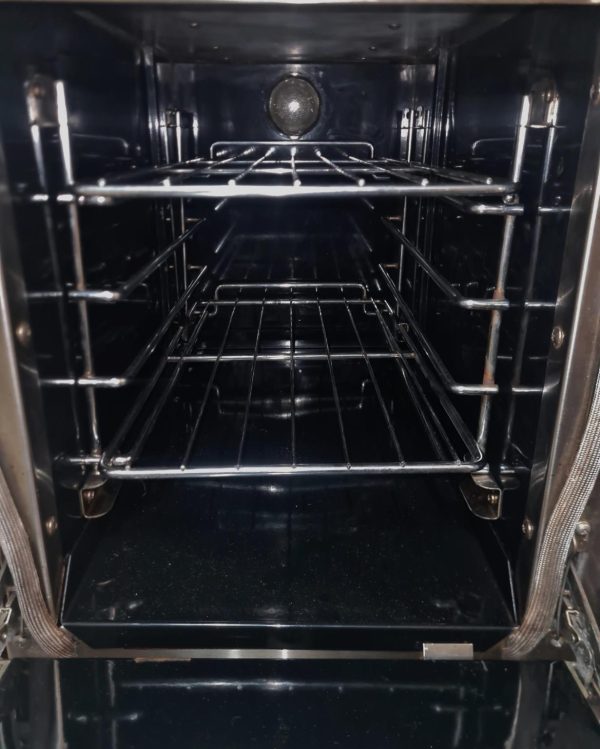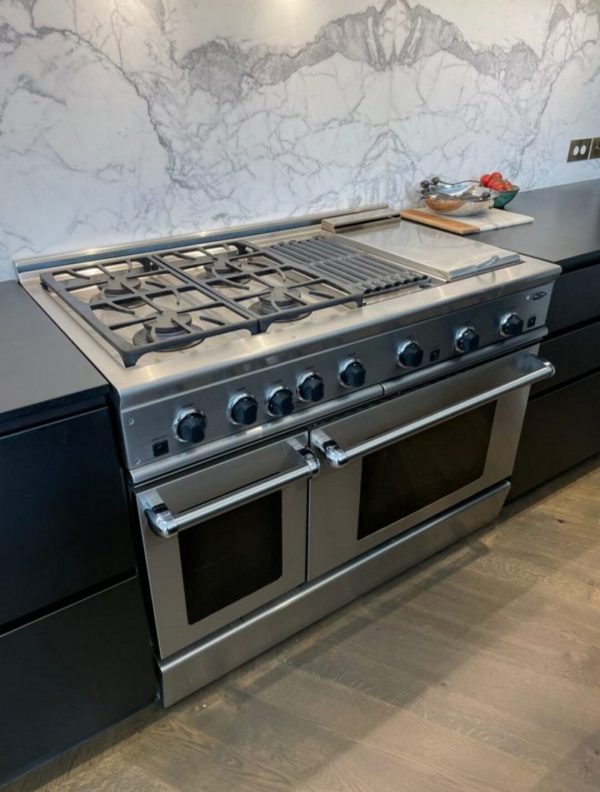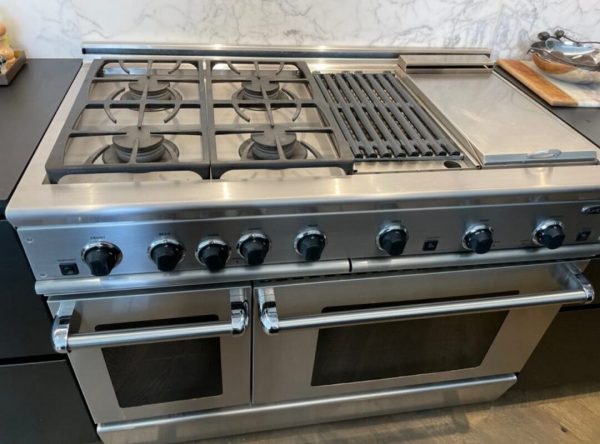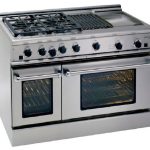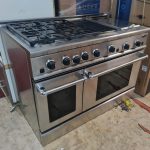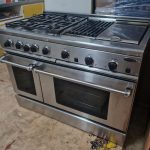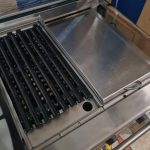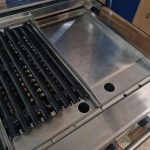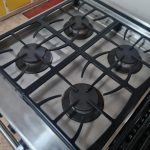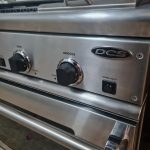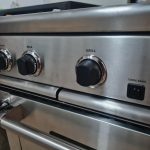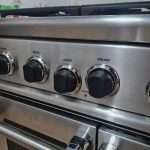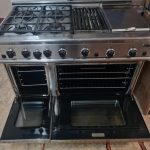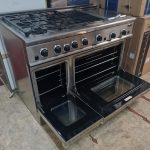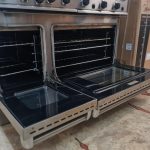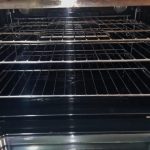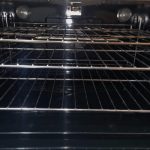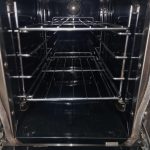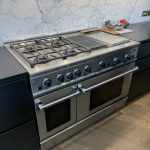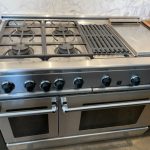 DCS 120cm Slide-in Gas Range with 4 Sealed Dual Flow Burners, Grill & Griddle
$9,999.00
or from $8,499.00 today & 5 weekly interest-free payments of $300.00 with
what's this?
Description
Model: RGS484GGSS
This DCS 1.2M Cooker has been refurbished and is in excellent condition. Set up for Natural gas. Original owner paid $35,000 for this when they bought it for a mansion so grab a fantastic bargain for this quality range at a much better price. DCS is acquired by F&P so parts can be sourced. This is a full gas range, standard electric Type I plug only used for the light, oven fan, igniters and glow igniters.
Perfect for places where you'll need to cook for a large number of people.
Includes 1 Year Parts & Labour Warranty
Dimensions:
Height – 91 cm
Width – 117 cm
Depth – 72 cm including handles
This 48″ DCS Range packs power and performance that rivals most restaurant ranges. The large self-cleaning convection oven features a commanding 30,000 BTUs.
It boasts 4 Sealed Dual Flow Burners, with each burner capable of delivering 17,500 BTUs. The top of the range is completely sealed for easy cleanup. DCS builds all of its Ranges with Platform style stovetop grates which make it easy to slide cookware from one burner to another without lifting. This means easier and safer cooking.
Turn other residential burners down to simmer and the flame looks much the same as before, only smaller. This is not so with a DCS Range. The primary flame on our sealed Dual Flow Burners shuts off automatically when you turn it to simmer, leaving a smaller "retention flame" burning. This allows you to maintain a constant simmer temperature as low as 140 degrees, for an efficient and safe simmer.
This model in the 48″ Professional Series has a sturdy grill and griddle alongside the burners on the cooktop, which as any cook will know, will greatly expand your possibilities for meal preparation.
The Convection Oven has 5.3 Cu.Ft. of space which is large enough to accommodate full size 18″ x 26″ commercial pans.
https://www.ajmadison.com/cgi-bin/ajmadison/RGS484GGSSL.html
Come on in for viewings, you will not be disappointed!
Find us on Pukuatua St, Rotorua.
Delivery is available for the North Island at a competitive rate.
Payment/15% Deposit must be made on the date of purchase unless otherwise agreed with Shop Zone staff.
Lay-by and Finance available.
We also accept Qcard / Farmers card.